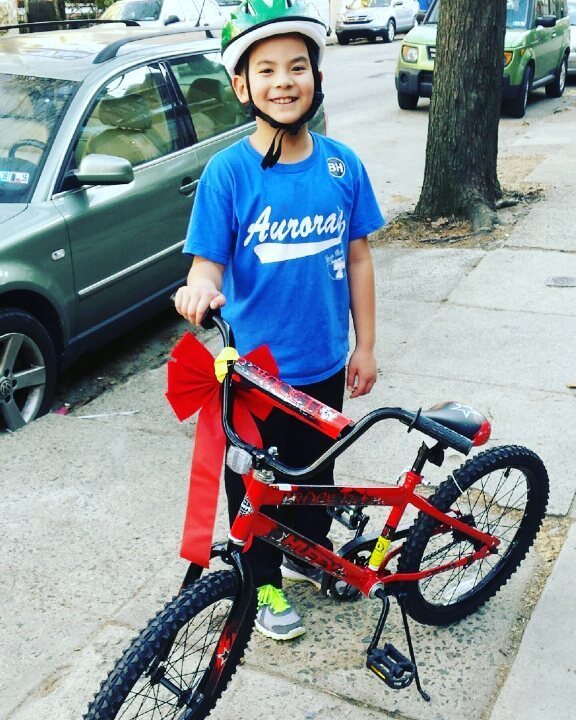 My grandfather patiently taught me how to ride a bike when I was 6 or 7, and riding around soon became a favorite pastime and mode of transportation for my childhood. Growing up in the suburbs, it's how you got to school and how you got around.
My city kids are slow to the activity. But when Aaron won a bike at the local Y in the dead of winter, he counted down the days until the weather was nice enough for him to try it out. Not surprisingly, since he's 9 and athletic, he picked up pretty quick, thanks in large part to help and encouragement from our nanny.
Now he pesters me every chance he can to ride around the neighborhood. Ah, childhood...